Regular price
€154,00 EUR
Regular price
Sale price
€154,00 EUR
Unit price
per
Sale
Sold out
Share
View full details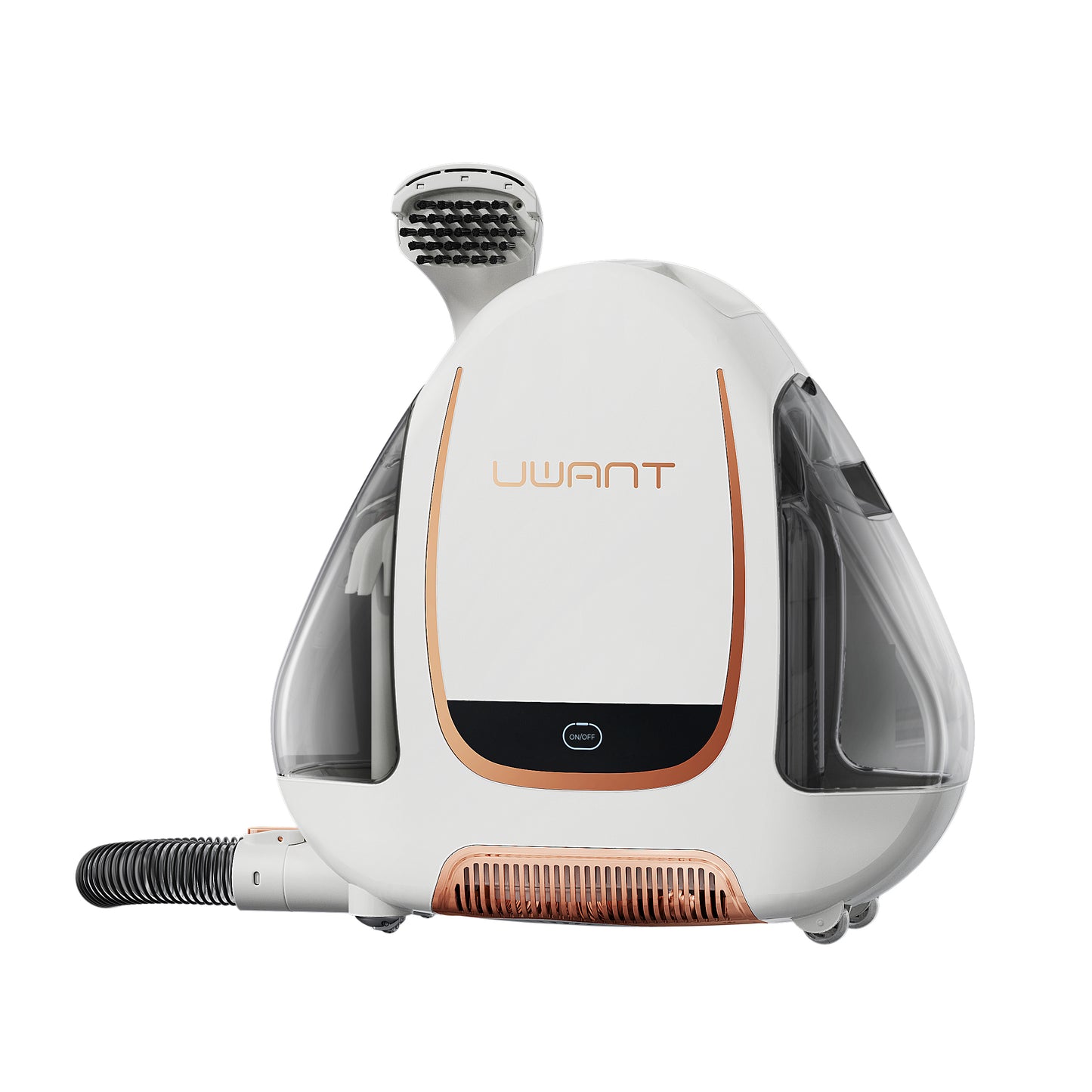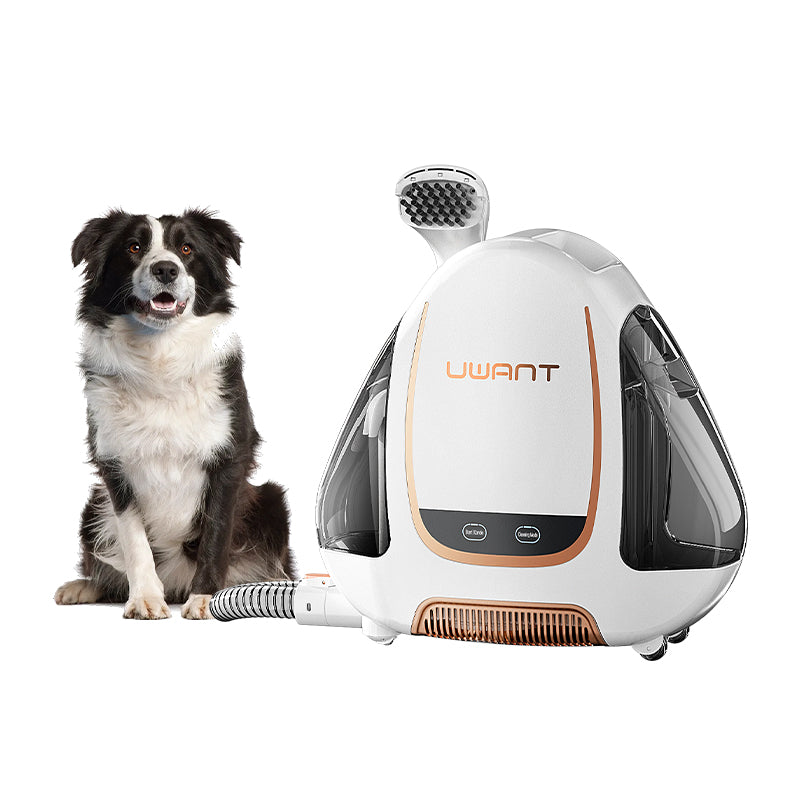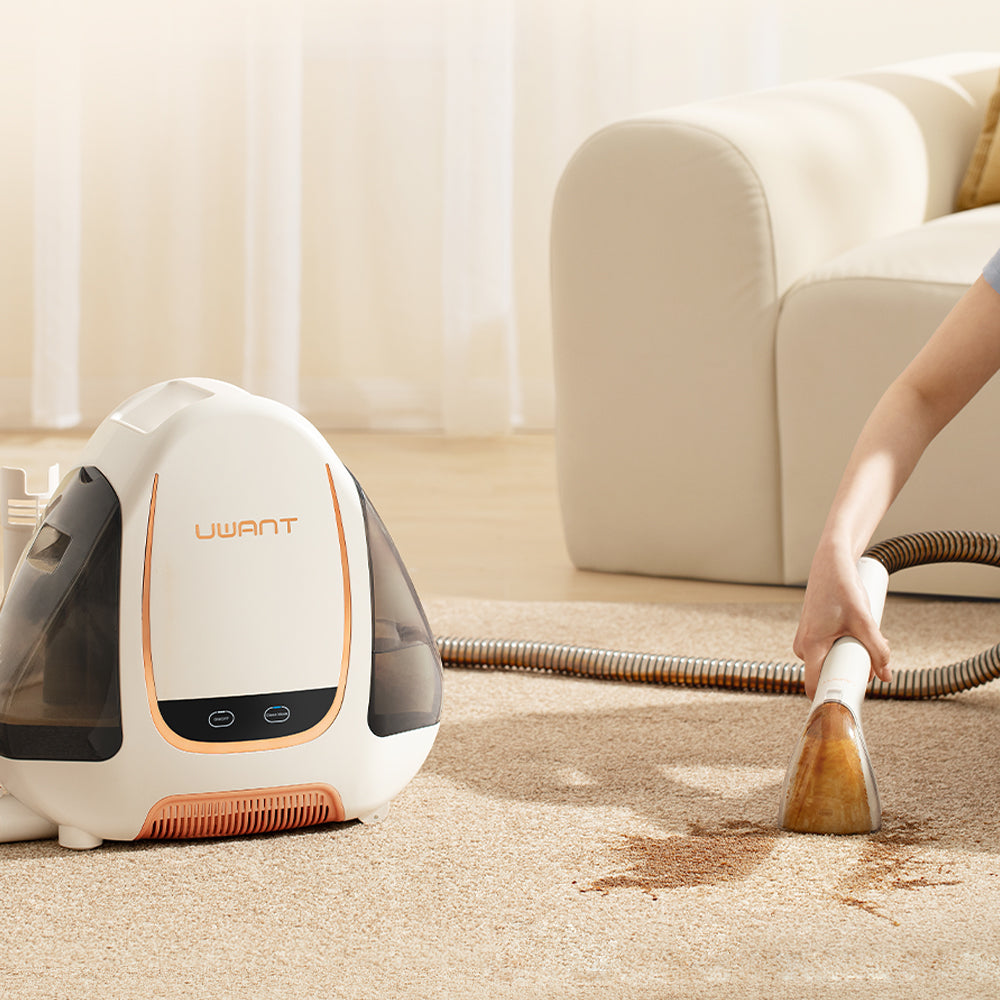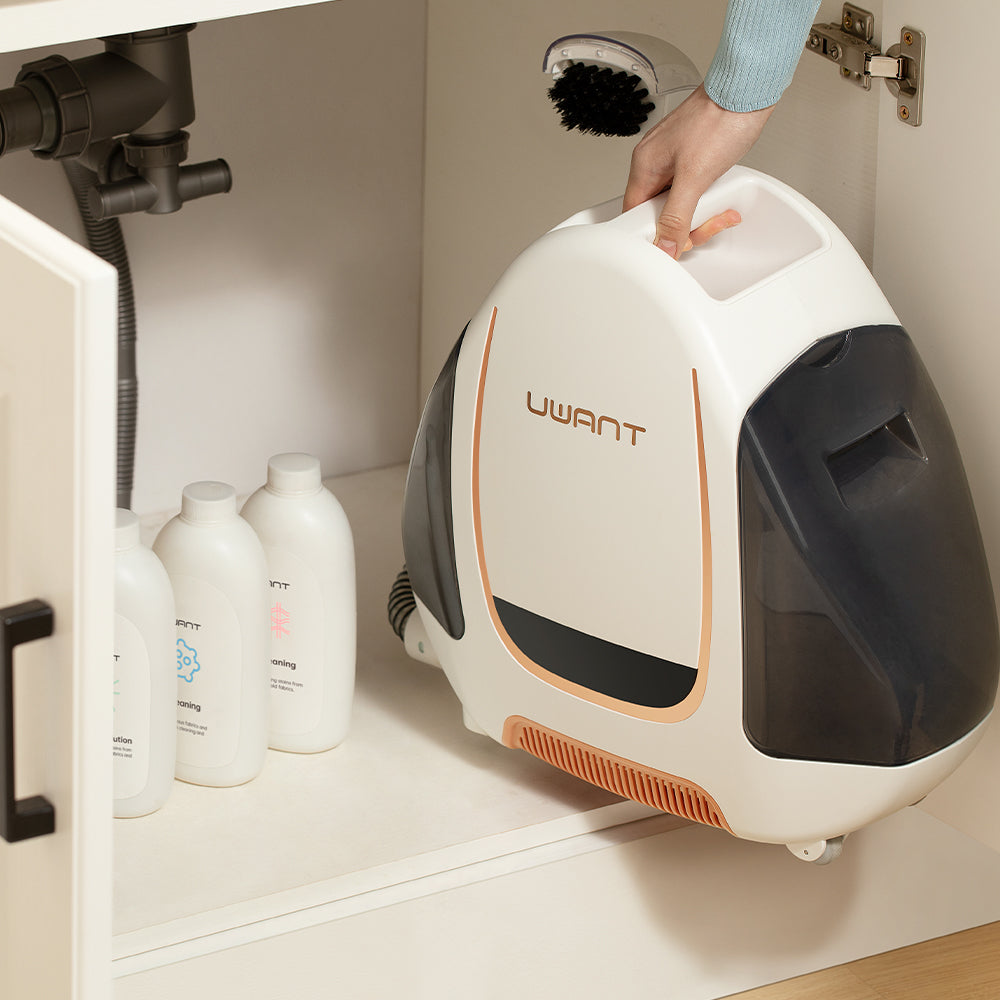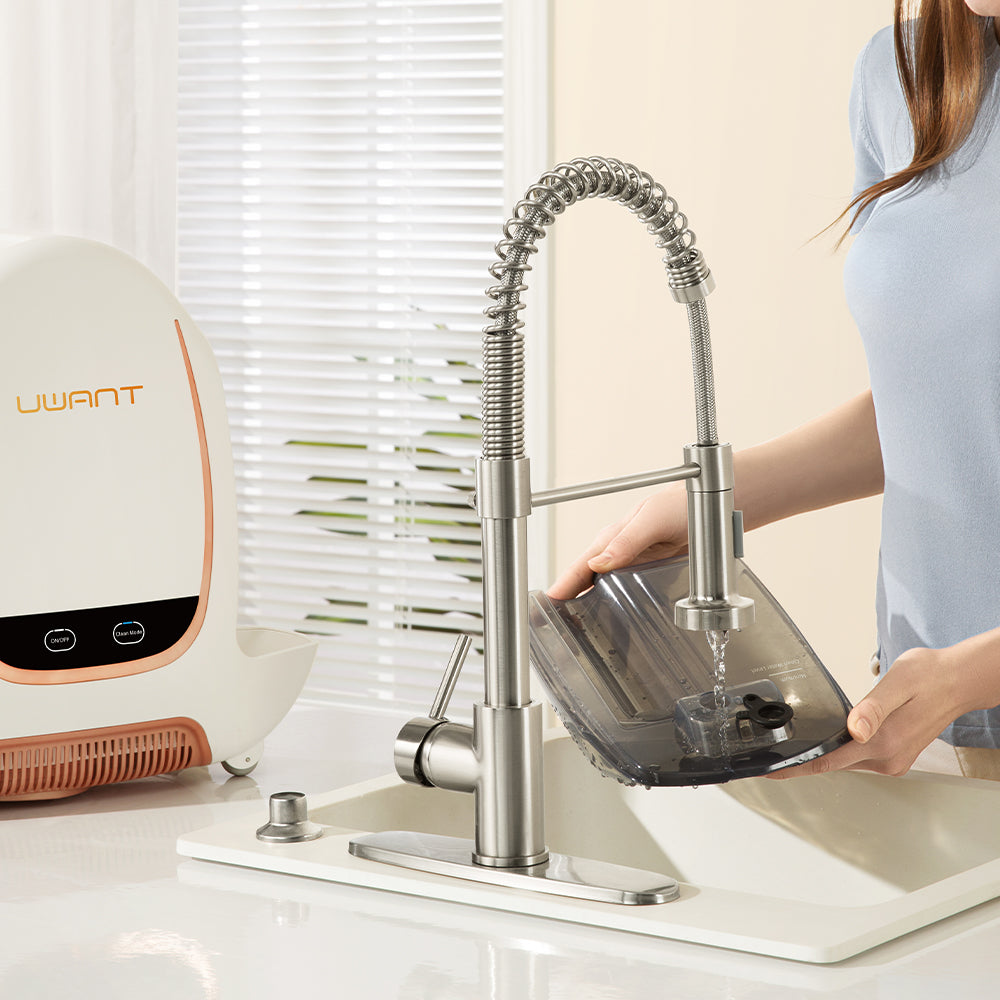 Notice :
Uwant B100-S is an upgraded version of Uwant B100-E. 
B100-S has reduced the size of the package, optimized the touch screen buttons, changed 2 touch screen buttons into 1 touch screen button, and the product functions remain the same, please rest assured to buy.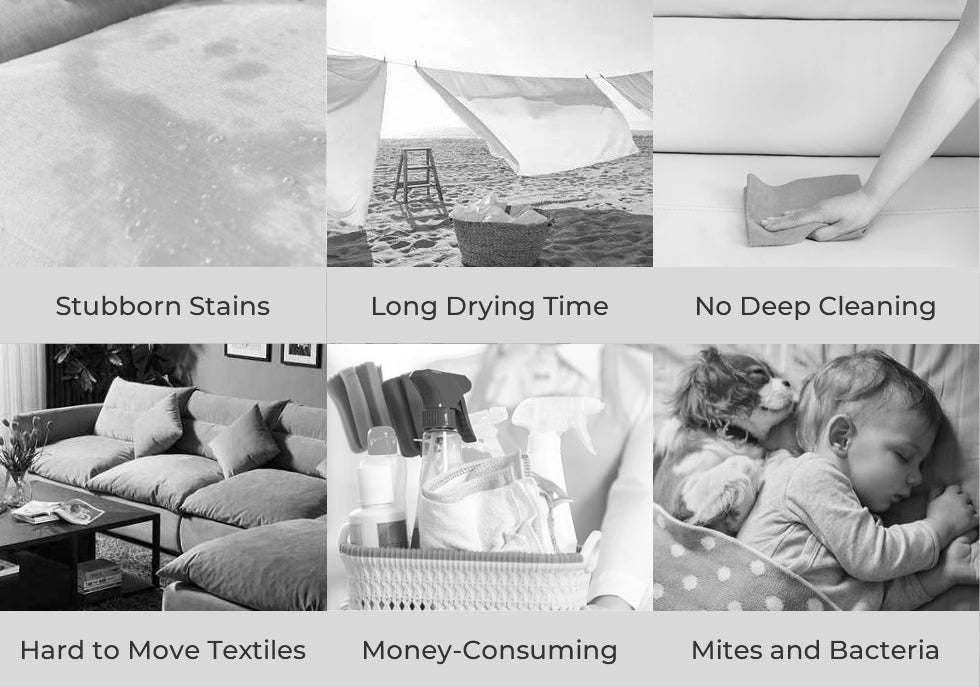 A Breakthrough Spot Cleaner
We know that getting rid of stains can be a constant battle. Stubborn spots are a pain to remove, and fighting stains by hand is even harder. Lugging rugs and blankets to the cleaners or washing them outside is a trip no one wants to take. UWANT B100, a breakthrough spot cleaner which fights stains in ways other spot cleaners can't.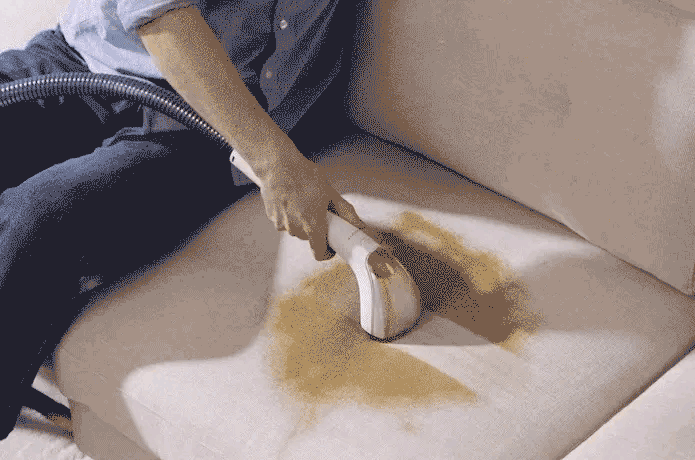 4-in-1 Visible Cleaning
High-pressure spray + wash + scrub + suction all from one easy-to-use cleaning head. Powerful water pressure with precisely measured cleaning agents is applied to the surface breaking down dirt molecules while the brush scrubs and separates stains before being extracted back into the UWANT B100-E for an effective and deep clean.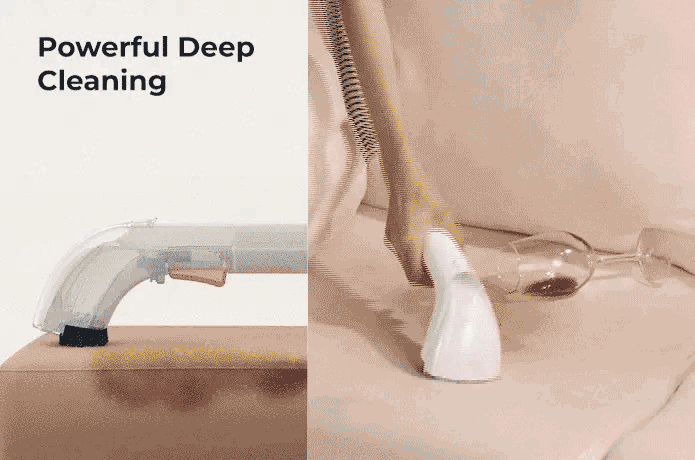 Removing the Toughest Stains Calls for A Powerful Approach
Powerful 12Kpa water pressure allows for a deep 6m cleaning depth. With Regular and Strong cleaning modes the UWANT B100-E gives you maximum cleaning power to move deep stains and dirt. The strong suction allows for faster drying times.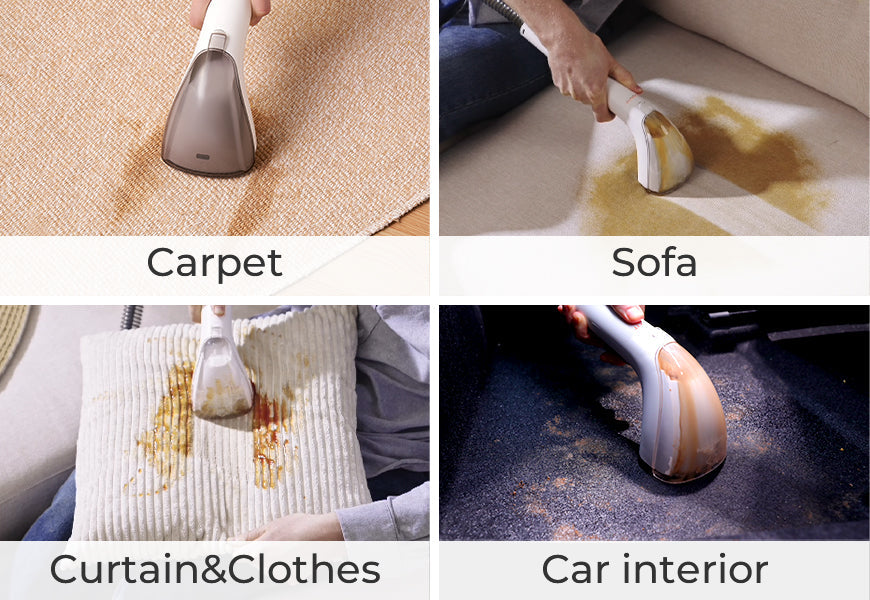 Perfect Deal with Muliti Scenarios
Weather it's stains, dust, liquid, or even germs, It dissolves away stains from sofas, curtains, and mattresses with a compact design, so you don't have to rearrange the furniture every time you clean. Also B100 is perfect for tackling vehicle interiors like car seats, floors, and mats. Thar's how powerful the 4-in-1 process is.
Launch a High Pressure Attack
B100 attacks stains by going deep. It uses a higher water pressure than other spot cleaners, shooting water up to 6-cms into the stain to dissolve dirt at the deepest level. All it takes is the push of a button — no head changing, zero filters — and you get a powerful stream of water firing into the heart of the spot, breaking down stains from the inside and separating them from your fabric.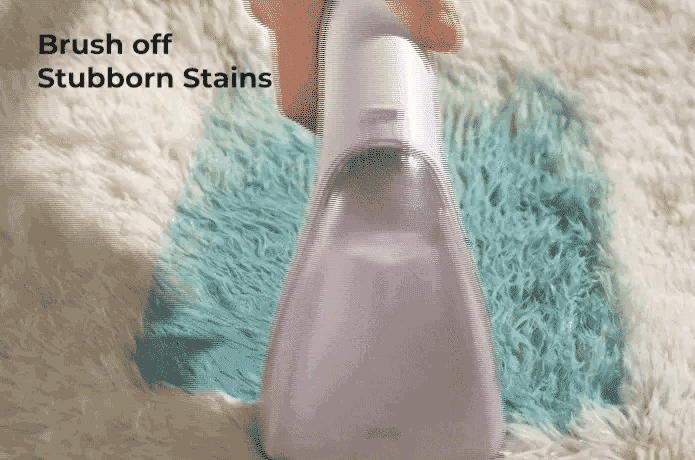 Scrub the Life Out of Stains
Unlike other cleaners, the B100's brushes feature an anti-bacterial material that fights odor and prevents the spread of bacteria with every pass. And its firm but gentle brushes are tough on stains, knocking loose dirt at the deepest level while being delicate enough for your favorite threads.
Powerful Suction to Get the Area Clear
Most spot cleaners only have 8KPa of suction, but the B100 sucks at an impressive 12KPa, getting your spots dry faster and clearing more dirt and water from the area.It's truly a tremendous cycle that leaves your floors and fabrics spotless.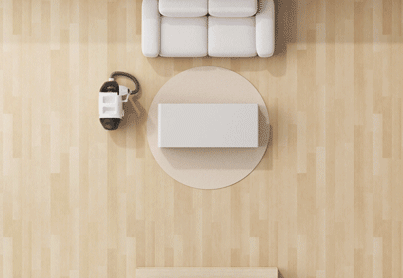 Wheels to Make Steering Easy
UWANT B100 features a universal wheel that's fully 360° rotatable, letting the B100 turn on a dime or easily be spun around without you lifting and turning. Then two smooth support wheels help it roll gently over carpet, hardwood, or tile. It's a back saving feature that just makes sense.
Three Special Cleaning Liquids for Separate Solution
Unlike most spot cleaners, There are 3 types of cleaning solution to choose from, for deep cleaning, textiles, or mite control. You can also use any detergent of your preference. It helps save your soap, and your time, while keeping the leftover detergent on board for the next time you need it.
A Cord that Reaches Every Stain
The last thing you want after removing spots is a tangle of cords. With one click, the B100 retracts its entire cord. It shortens cleaning time while helping you avoid cord tangles and tripping hazards, and protects your cord for long term use.