Regular price
Sale price
€79,00 EUR
Unit price
per
Sale
Sold out
Share
View full details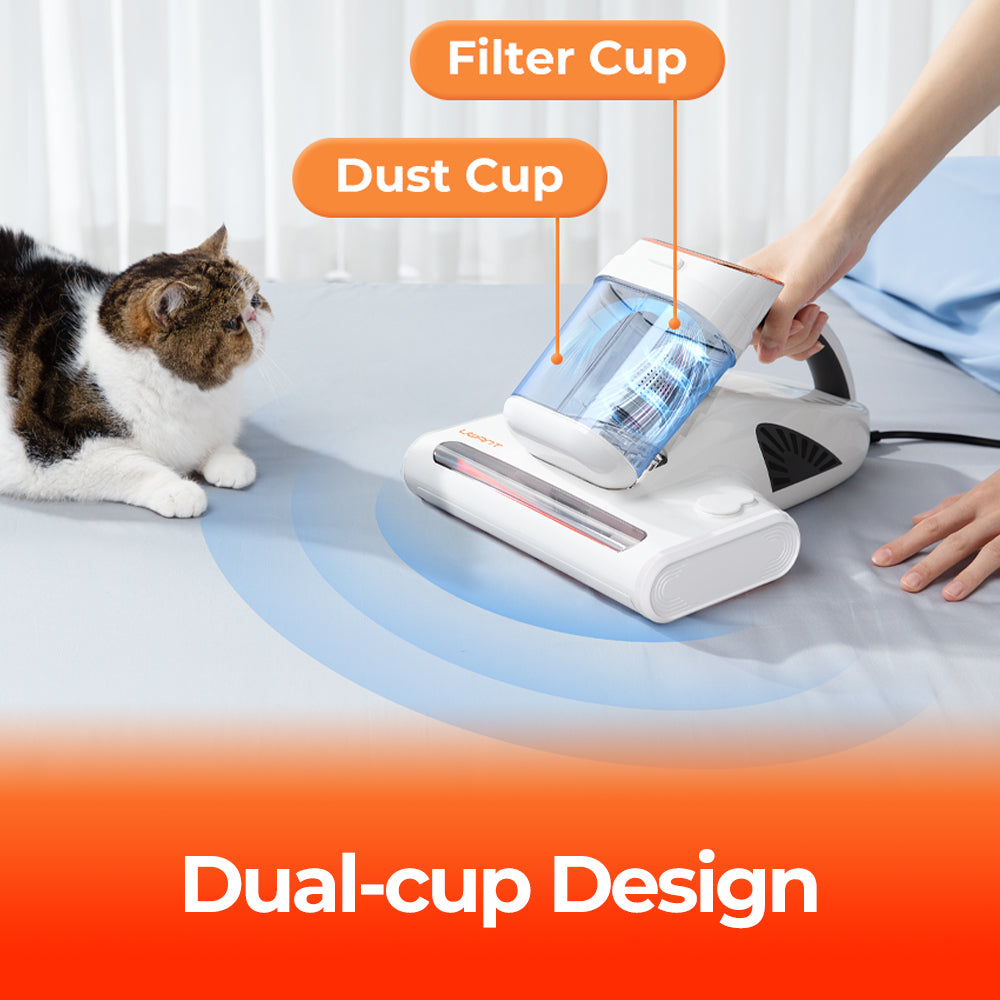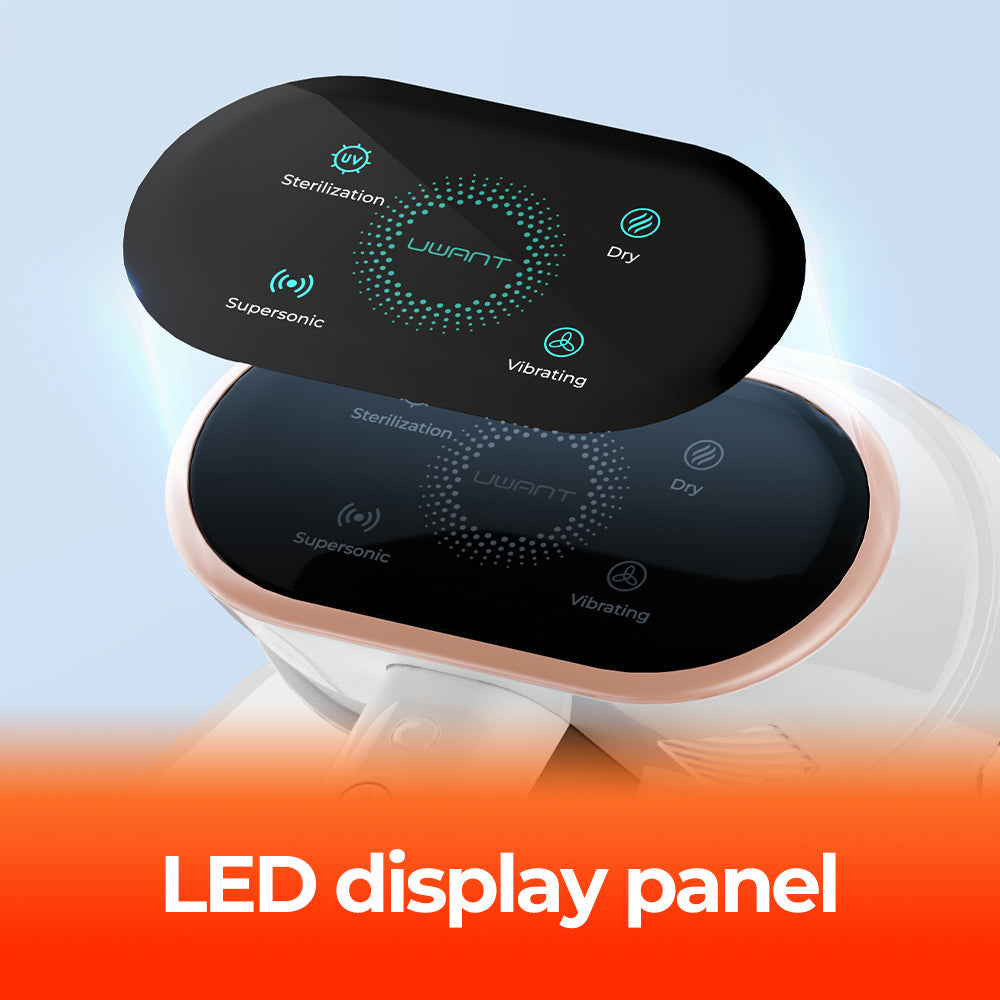 Hidden Dangers are All Around You
Dust Mites - A Leading Cause of Allergies and Asthma.Did you know dust mites and their waste products are a leading cause of allergy and asthma symptoms? The EPA estimates there can be up to 10 million dust mites in a single mattress. Dust mites feed on the skin flakes we shed every day. These flakes of skin work their way deep into the inner layers of furniture, bedding, and even into stuffed toys — places where mites thrive. Target and eliminate these mites by using the UWANT M300.
13Kpa Strong Suction , ideal for allergy sufferers
Mites and allergens have nowhere to hide with strong vibration force at 1,2000 times/min and 13Kpa suction power. Can remove allergens, dust and dust mites from your beds deep to 20in, which further enhances the cleaning performance to even better. It is ideal for allergy sufferers.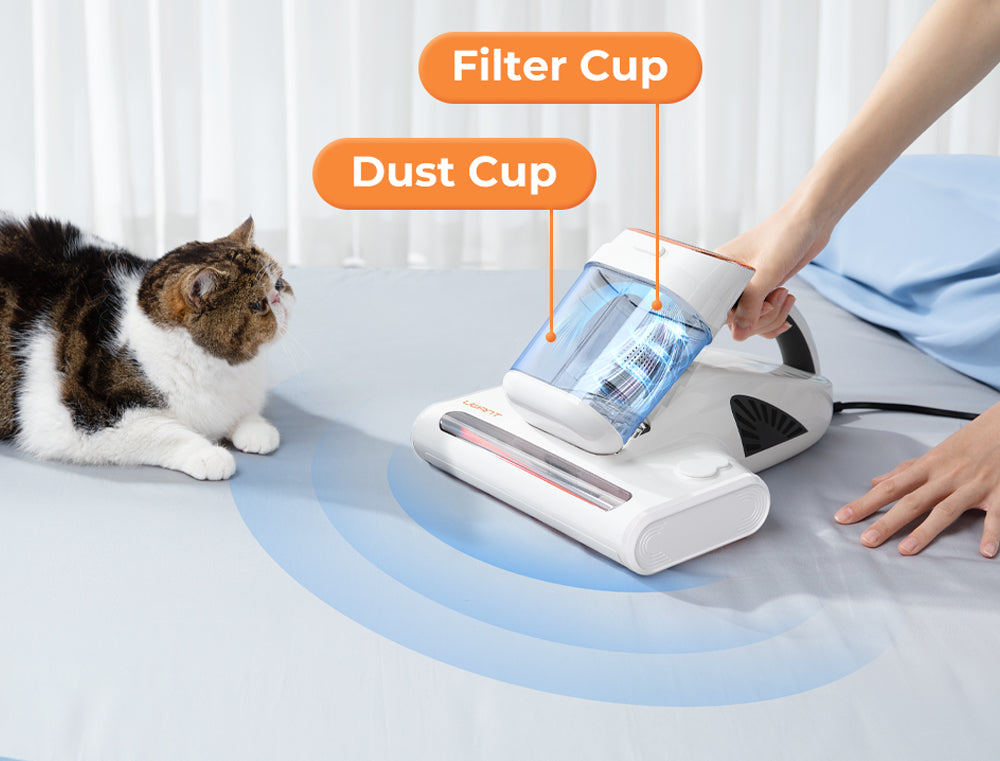 Patented Dual-cup Design: Filtering and Dust Collecting Separately
The cup with filter for filtering, and the other cup for dust storage. This handheld bed vacuum can hold more and work longer without emptying that often.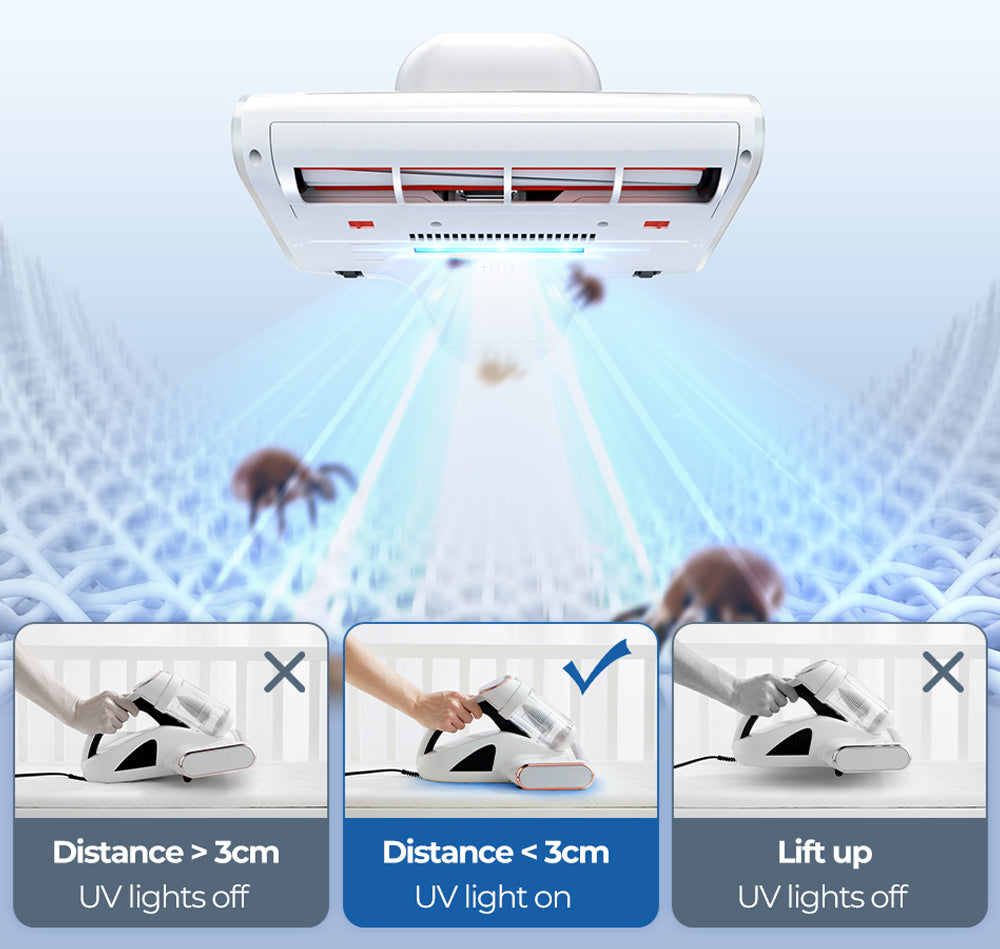 Strong and Safe UV Sterilization Function
High penetration UV light effectively eliminates 99.99% of allergen, bacteria, mites. 
It captures particles as small as microns, removes dust/pet hair and dander/pollen/mite debris, stop mites from multiplying at the source.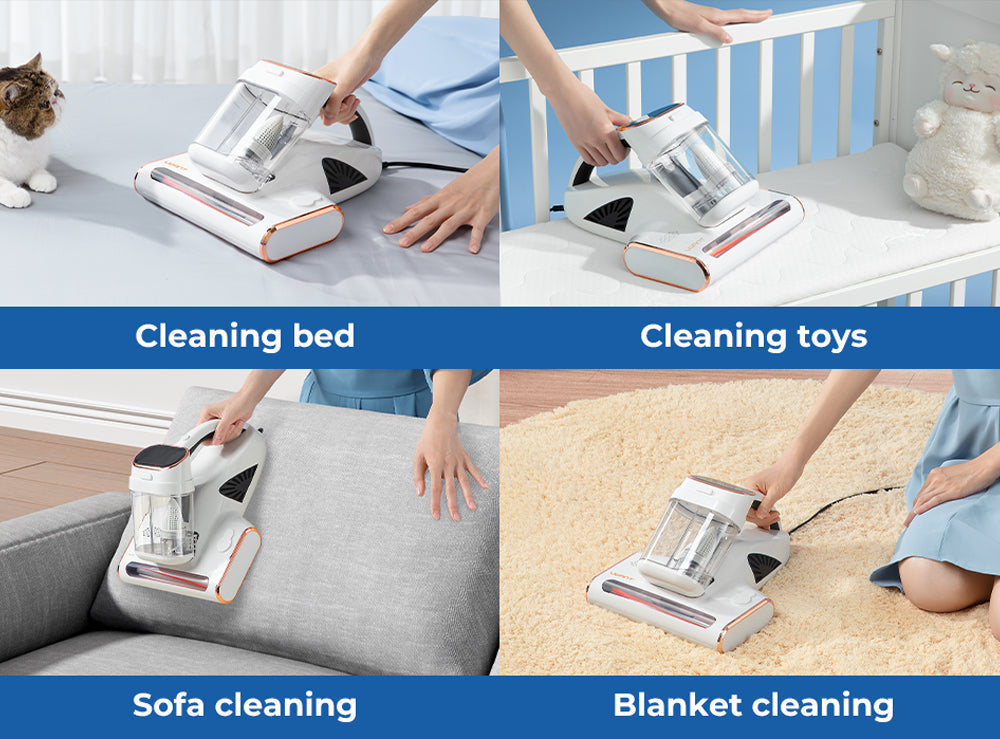 Easy to use anytime, anywhere
Beds, sofas, toys or carpets, any place you can think of can be easily cleaned with M300. Completely stay away from the hazards of dust mites and enjoy a healthy life
LED intelligent display panel
The degree of dust mites is clearly visible, and the ambient humidity is displayed in real time.
23cm super wide suction port
Mite removal is more efficient, twice the result with half the effort, not time-consuming
Humanized design, detachable and washable parts
Parts and dust cups that can be washed with water and dried can be reused for a long time without problems, making them more eco-friendly and economical!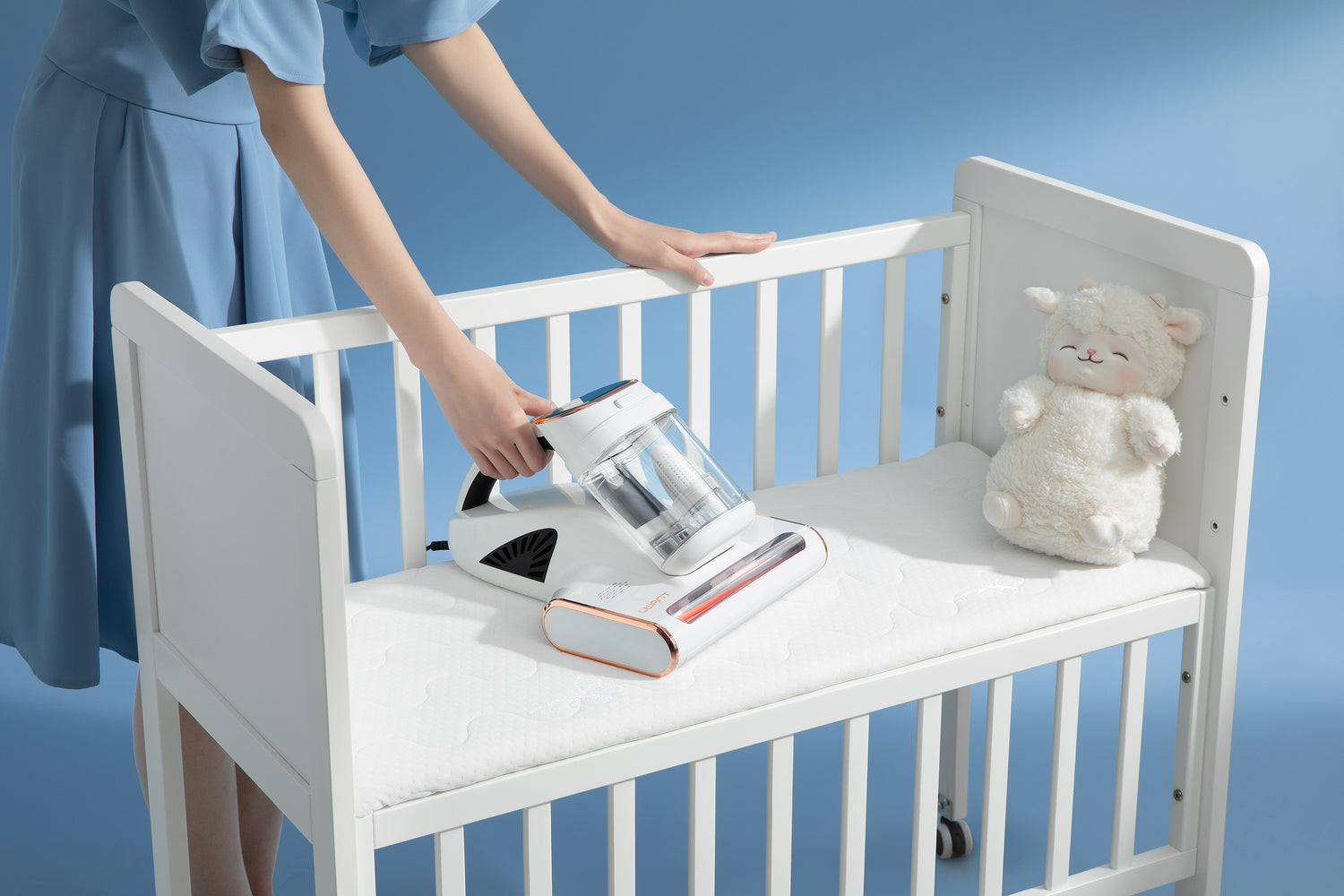 Ultrasonic function
M300 emits a small amount of ultrasonic waves that are harmless to humans and pets and only acts on the mites to stop their reproduction. physical removal of mites, available for mothers and babies.
Hot Air Drying While Cleaning
When cleaning, the holes in the back of this mattress vacuum cleaner will blow out hot air to dry your mattress in the meantime, which removes the moisture from inside the mattress or carpet, and makes nowhere livable for the invisible to grow and exist.