Regular price
€459,99 EUR
Regular price
Sale price
€459,99 EUR
Unit price
per
Sale
Sold out
Share
View full details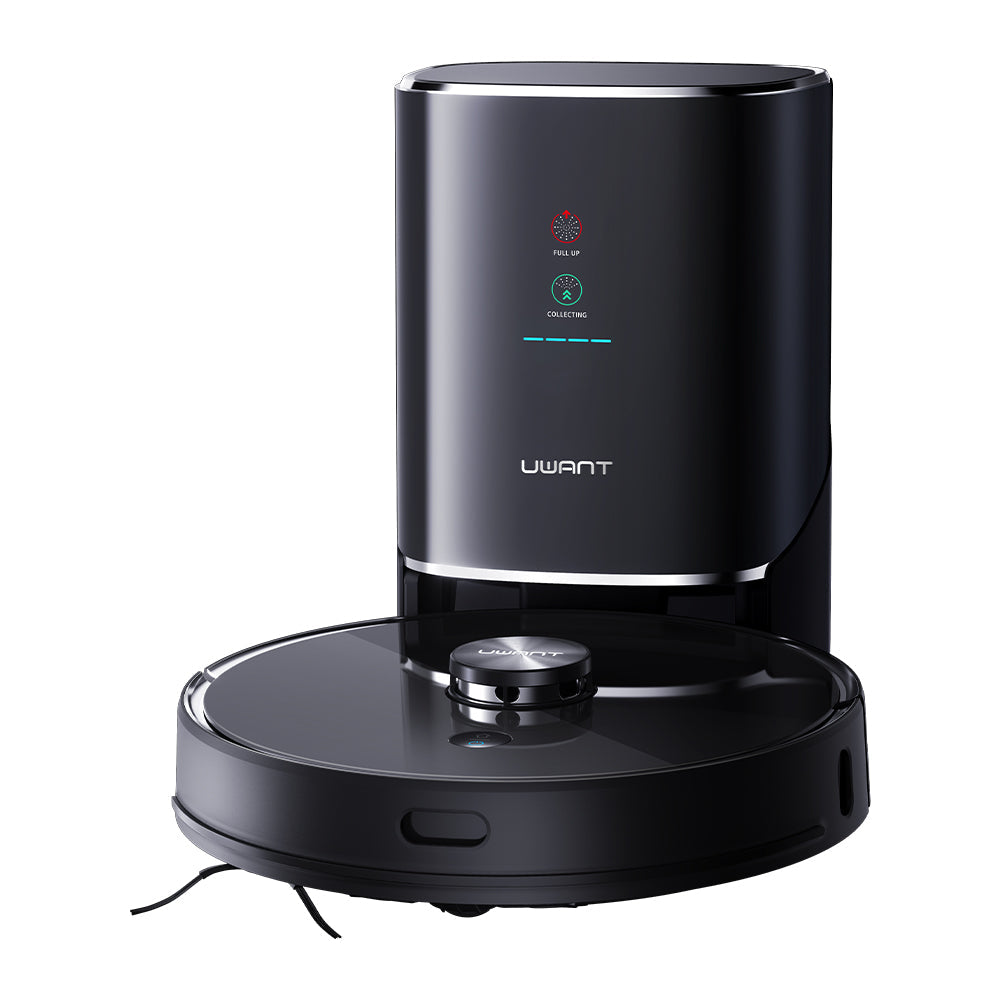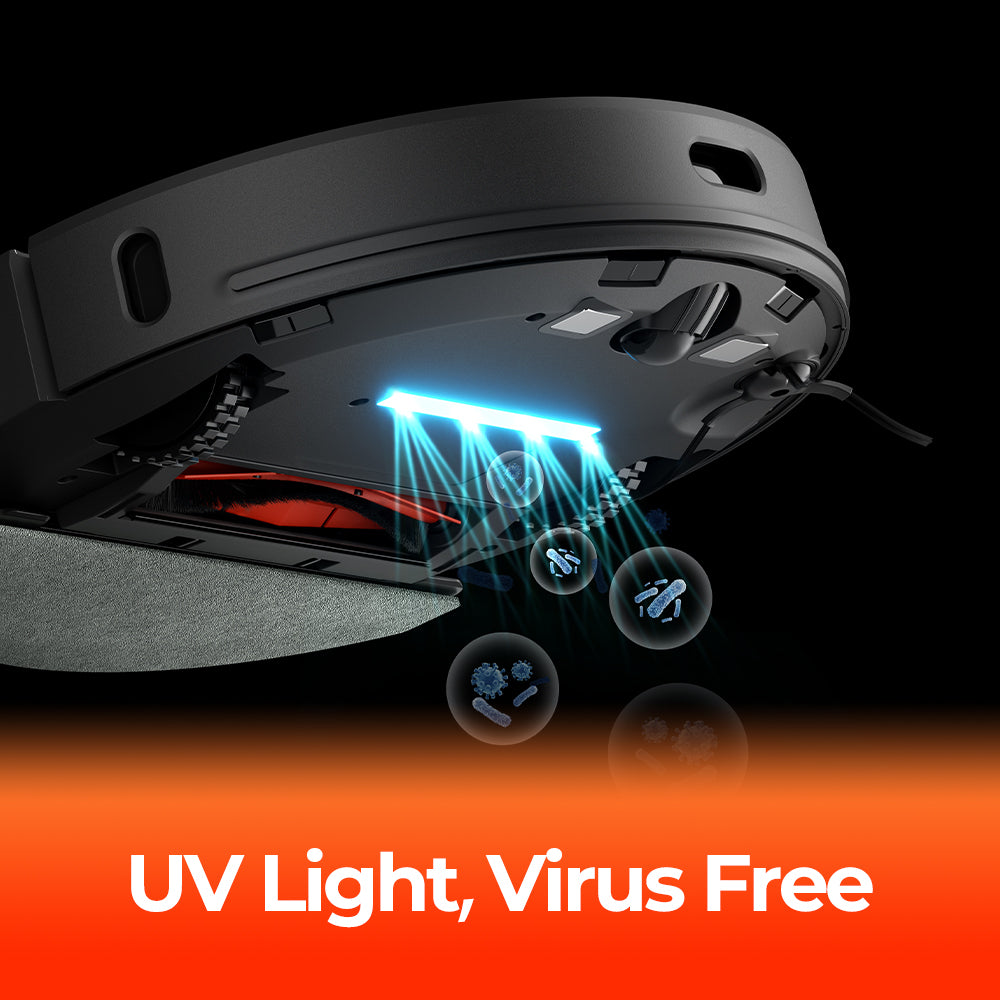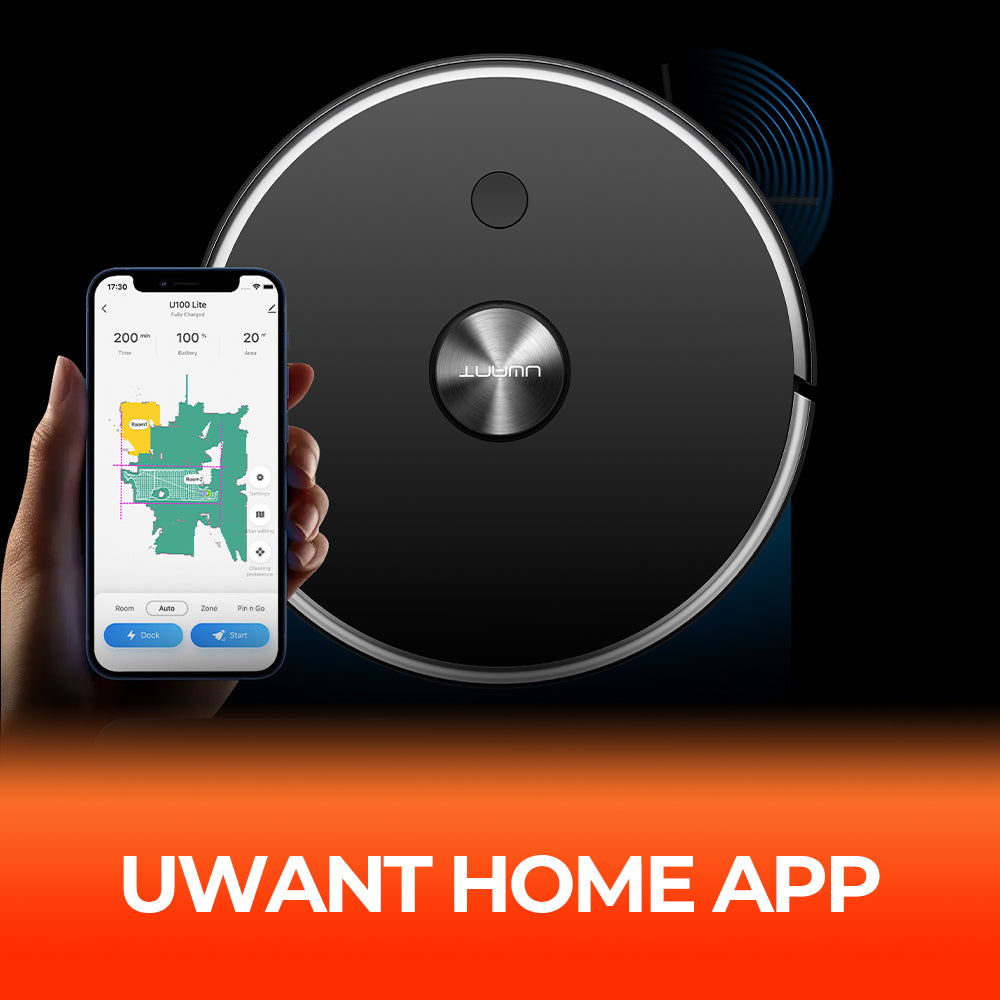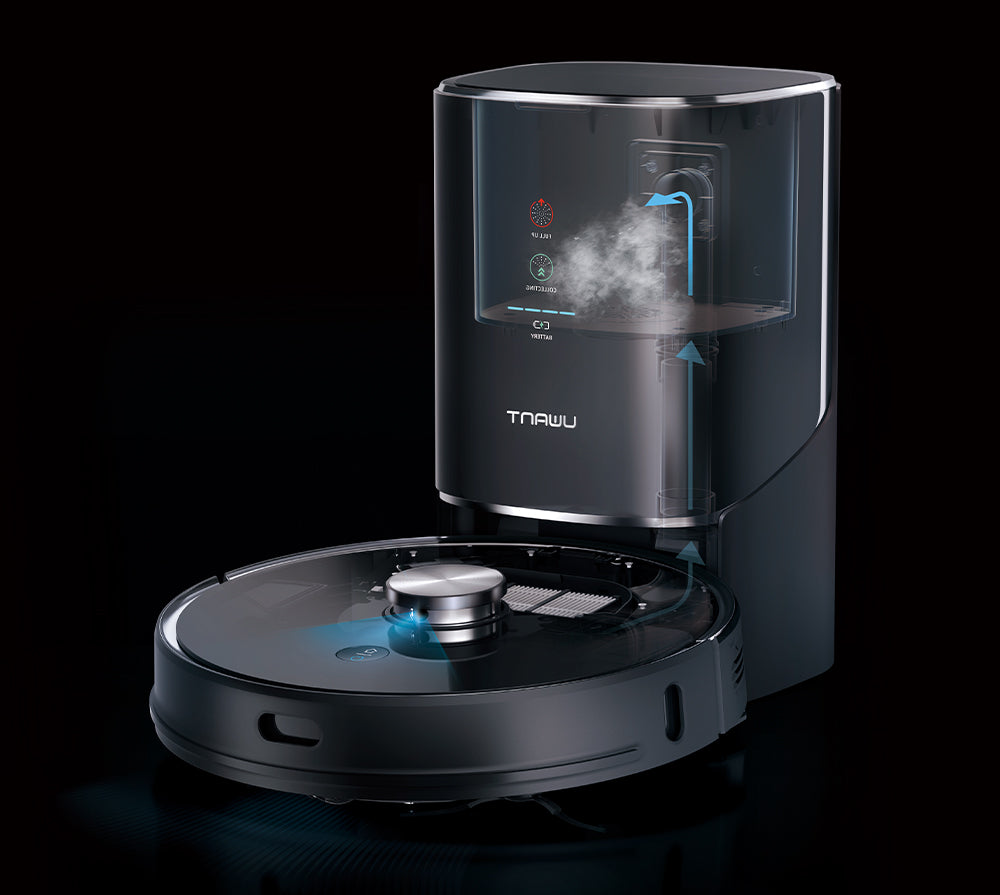 2.0 intelligent dust collection technology
·Efficient : Shorter rear suction duct, less suction loss, better results and less clogging
·Comfortable:  Disposable dust bag direct throw
·Cleanly :Upgrade 950W high power dust collection
With 26000Pa strong suction power, instantly clean the dust box, and all the dirt automatically into the 3L cloesd antibacterial dust bag, up to 30 days of storage of waste, pick up and throw the whole process without contact with pollutants, saving more peace of mind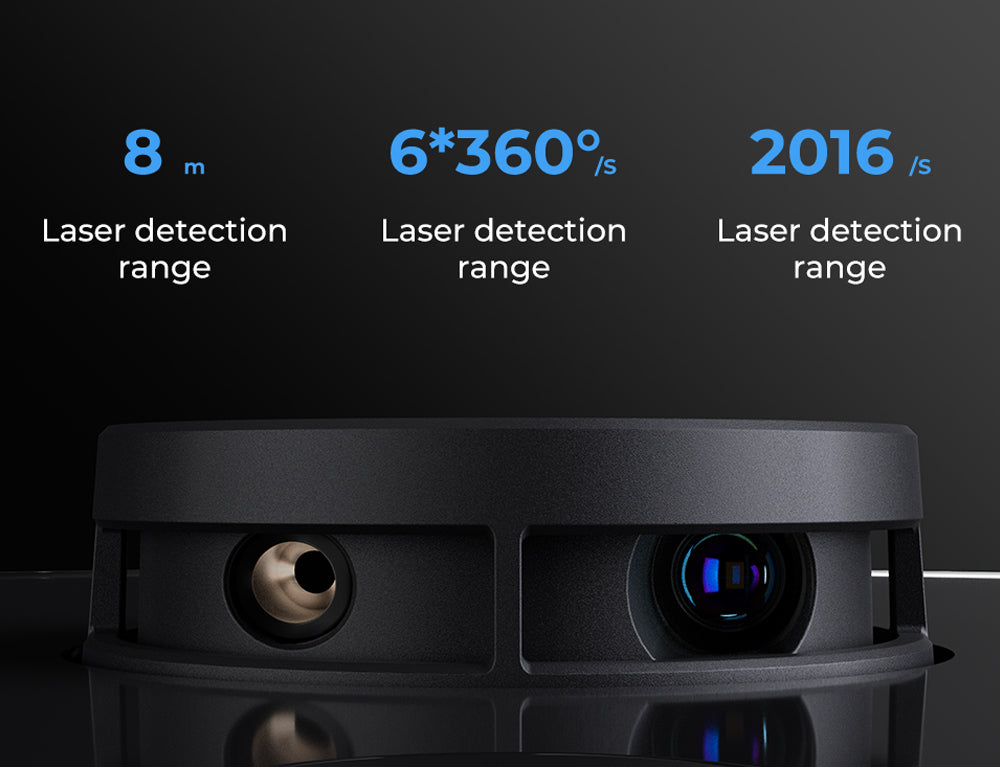 High-precision Laser Technology to Restore Home Layout
High precision LDS laser radar with 360-degree global scanning and mapping,high speed and accurate, long range,and fast mapping for easy control even in complex floor conditions.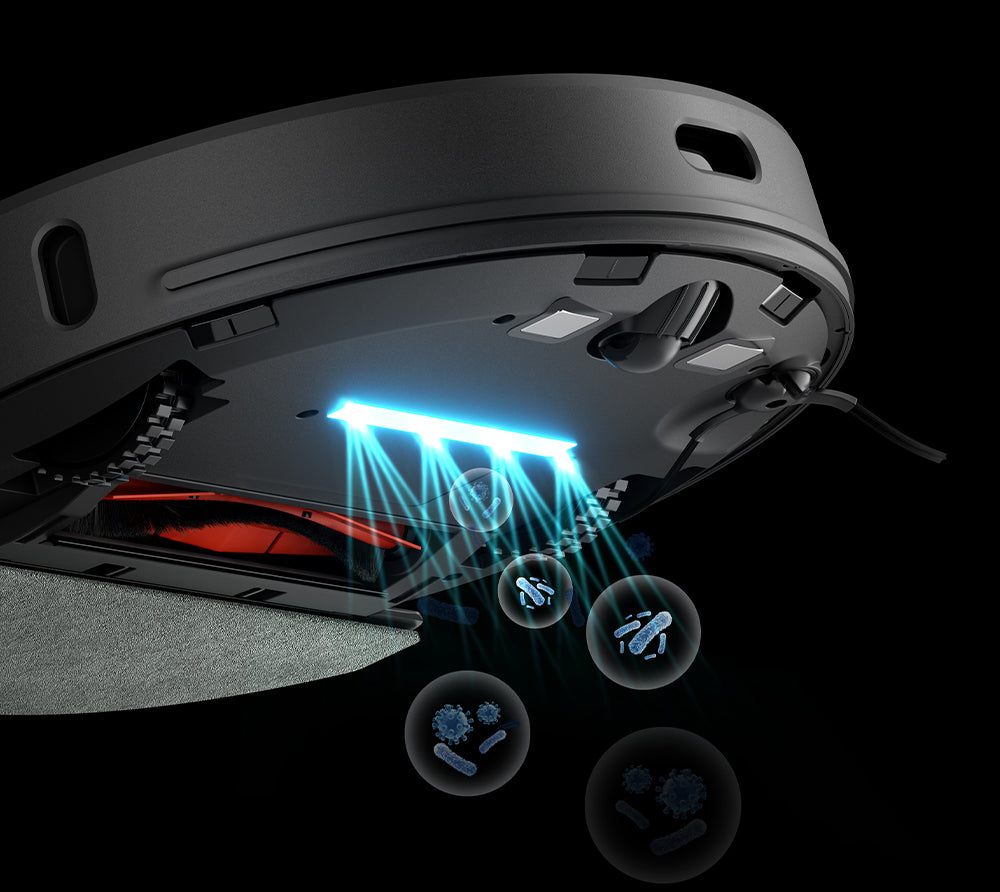 UV Light,Virus Free
UV lamp physical sterilization, no chemical residue, friendly to your lovely baby and pet. 
Built-in LED-UV ultraviolet light, by destroying bacterial DNA molecules, eliminating E. coli, Staphylococcus aureus, Streptococcus hemolyticus, Pseudomonas aeruginosa, Salmonella typhimurium 5 kinds of ground bacteria, automatic light out when the machine is lifted, put back on the ground immediately to remove bacteria,child and pet family friendly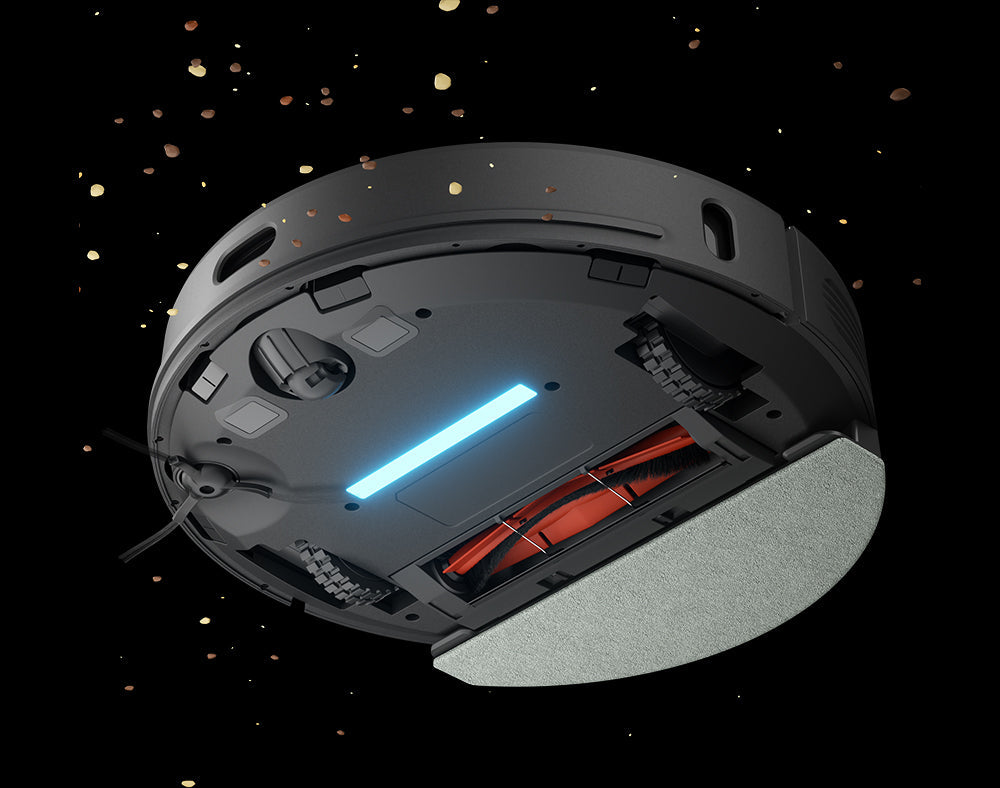 Sweeping, Vacuuming and Mopping in One, Cleaning in One Go
Once and for all, total floor cleaning convenience. The side brushes rotate powerfully at high speed, sweeping the stains on the surface and corners sharply, and the scattered dust particles are all collected into the vacuum box. Electronically controlled water tank precise water, sweeping and dragging linkage. Sweeping, vacuuming and dragging in three steps, one step in place, you can also be barefoot at home.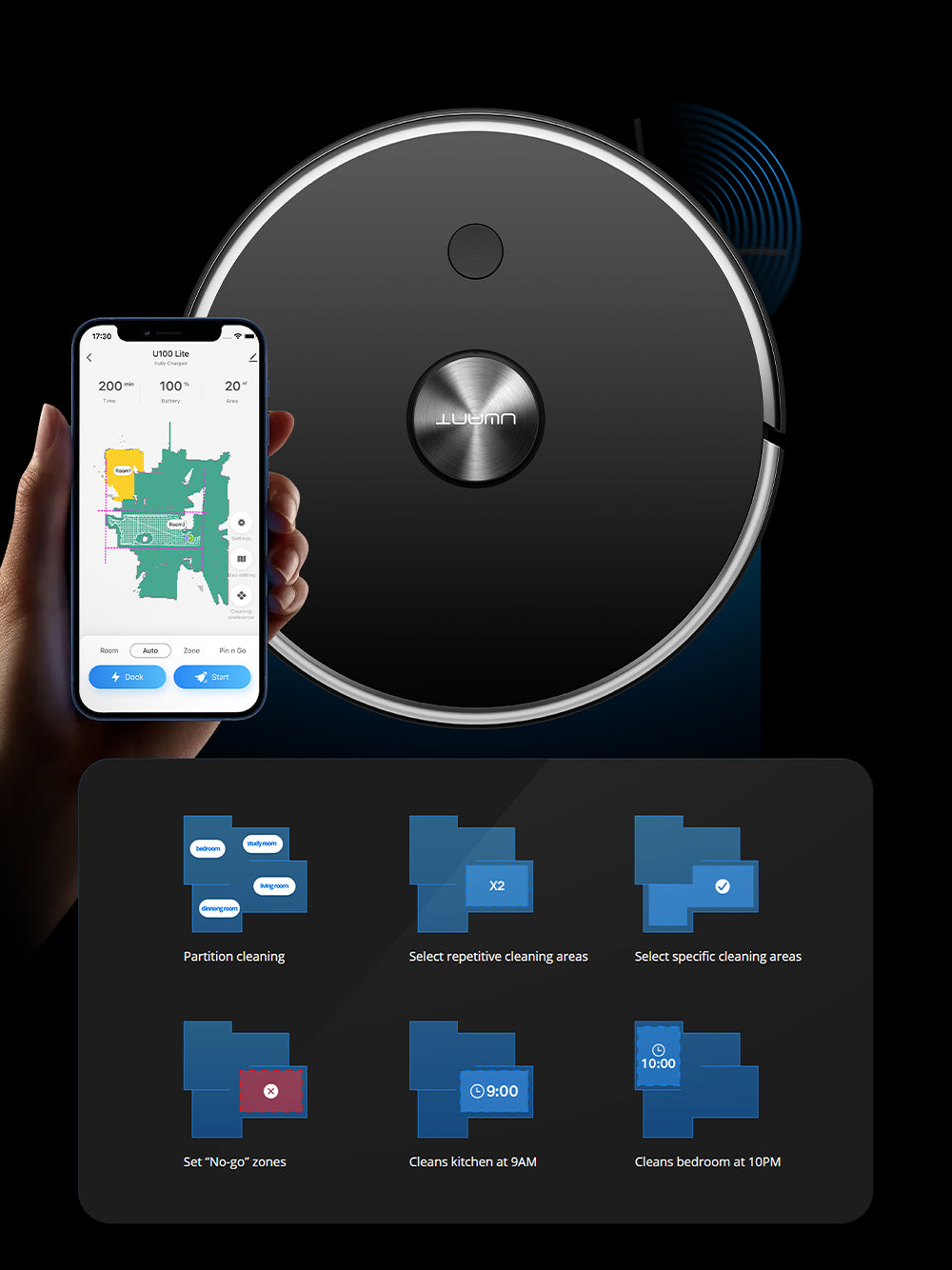 Clean Home from UWANT HOME APP
1.Multi-map storage  
2.Customized cleaning plan 
3.Designated room cleaning 
4.Zone cleaning
5.Deep cleaning, the selected area sweep two times
6.Customized room cleaning order
7.Customized cleaning no-go area and virtual wall
8.Set the no-mop zone, no wet carpet trouble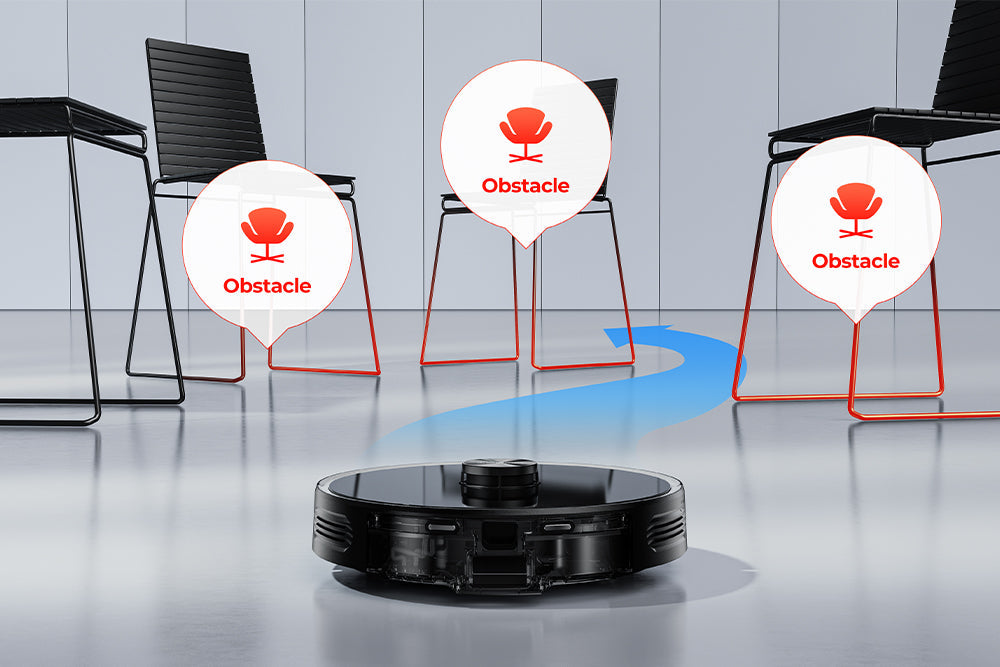 U100 Lite Support 11 Countries Voice Control
At the same time, U100 supports up to 11 countries language package, in the app can switch at will, to achieve free communication barriers.Start a clean, change settings and more with the power of your voice.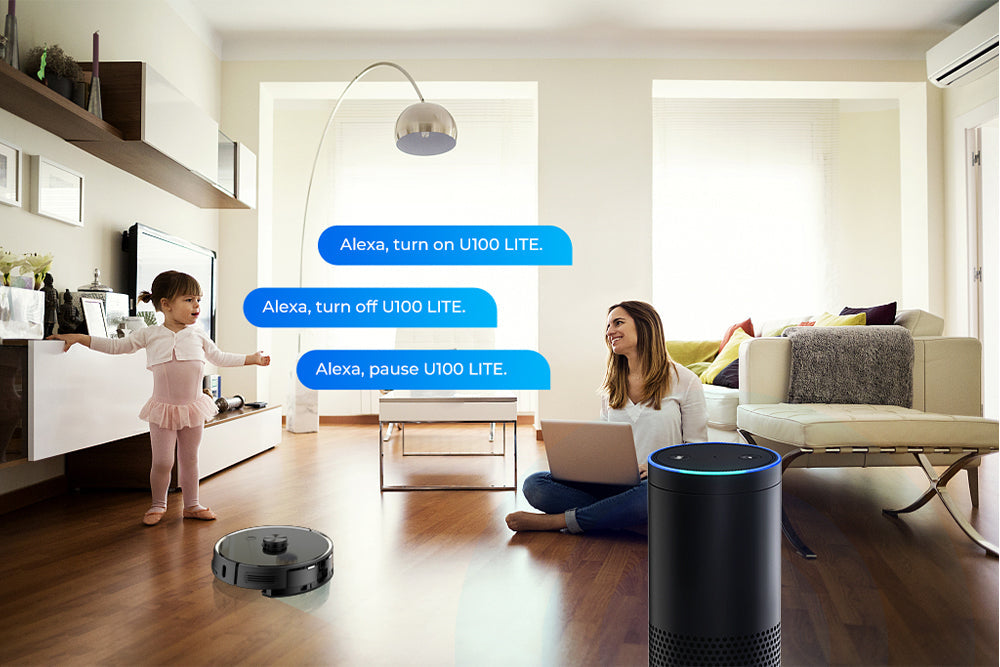 Smart Voice System 24h on Call
Support Alexa voice control system. Remote control through the language assistant, U100 at any time to respond and complete the command work, voice-activated sweeping and dragging, where you want to sweep, real-time control of the cleaning status.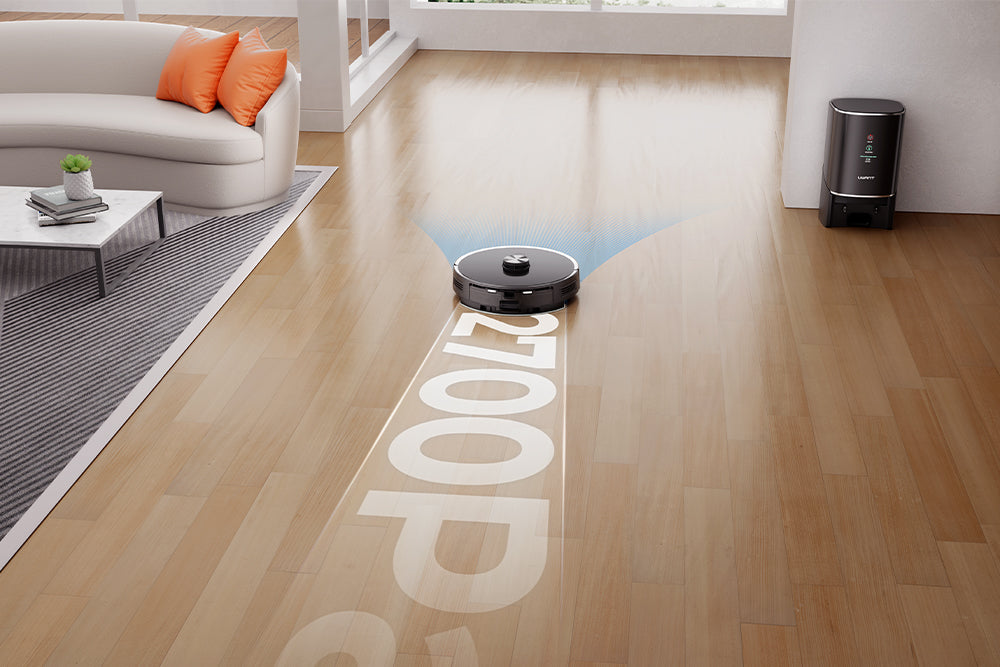 2700Pa Super Suction Power,Long Running Up to 3.5h and 320m²
With 2700pa strong suction.Floating dust, lint, steel beads, large particles of waste can be inhaled, equipped with 5200mAh high-capacity battery, the battery life of up to 3.5 hours, a one-time cleaning 320m² large households, enough to meet the general household cleaning requirements. The machine will automatically recharge when the power is insufficient, without human intervention, convenient and fast.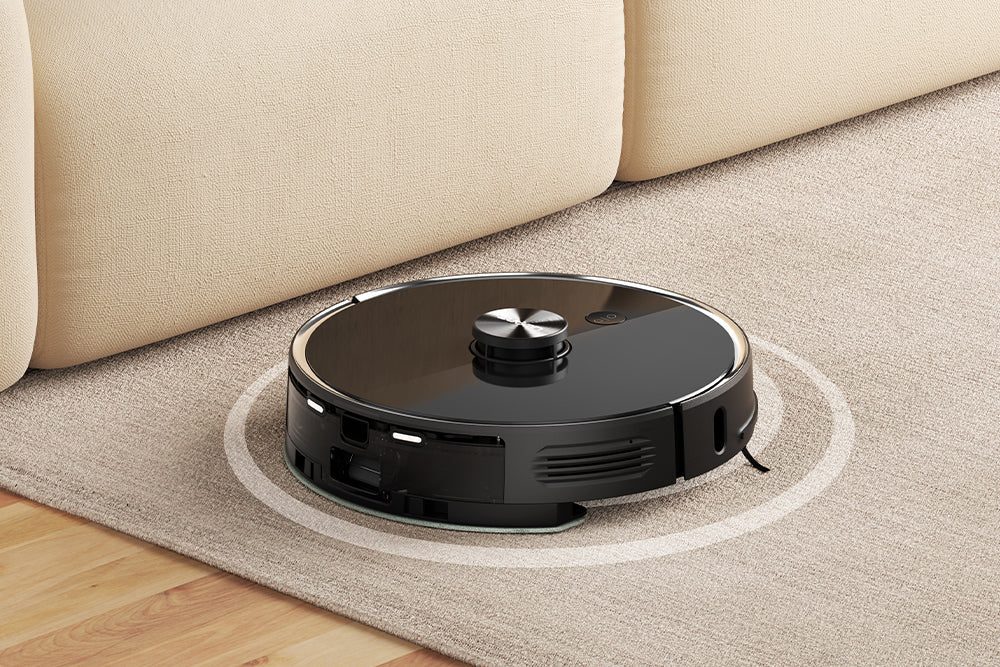 Intelligent Carpet Recognition and Automatic Pressurization
When it comes to carpets, don't panic! the U100 disguises itself as a professional vacuum cleaner, easily climbing up to 2cm carpets with maximum suction power to clean it deeply. app allows you to set an area not to mop, not to sweep if you don't want to, personalize the area you want.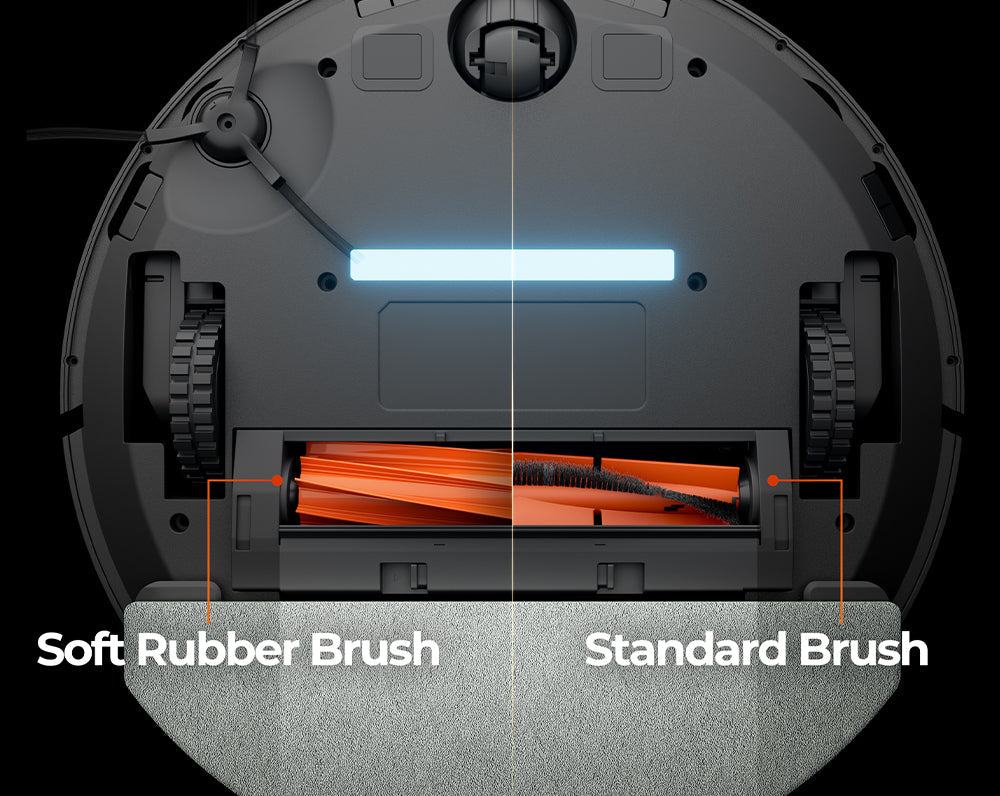 Omni-directional Floating Silicone Roller Brush, Hair Not Round Anymore
In addition to the standard brush brush, it is also equipped with a silicone roller brush. Silicone roller brush can easily suck out the hair, solve the problem of tangling, the main brush close to the ground, can float up and down with the ground, encounter the floor crevices, can deeply remove the hidden dust, and soft rubber brush can protect the floor tile floor, suitable for a variety of ground materials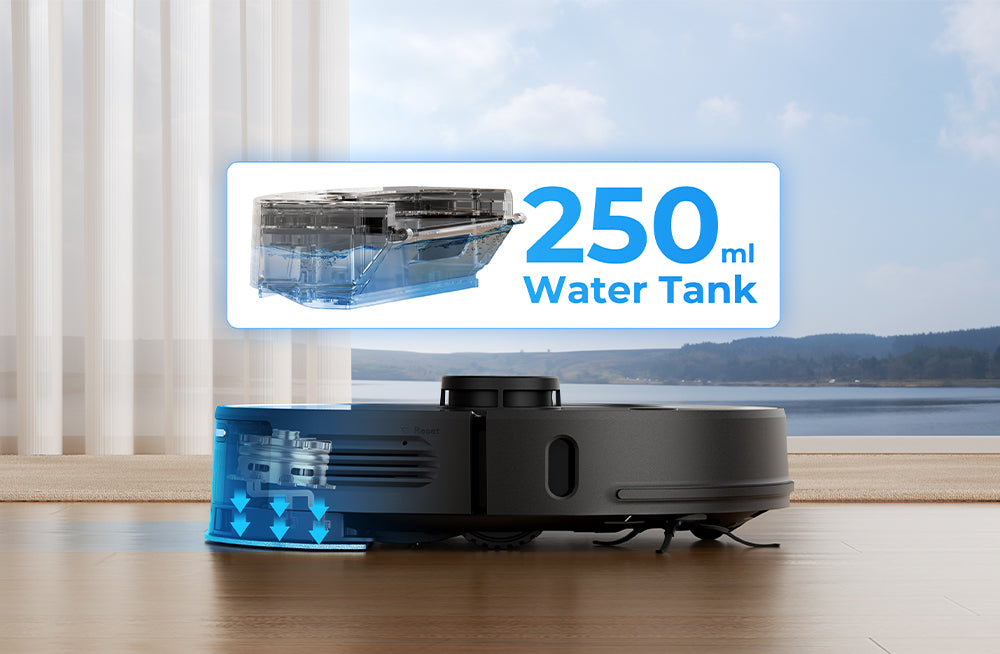 Upgraded Pressure-constant Power-driven Tank
Pressure-constant power-driven pump free of infulence of residual water volume,adjust 3 water output in APP according to your requirements .
Friendly to wooden floor, no water seepage trouble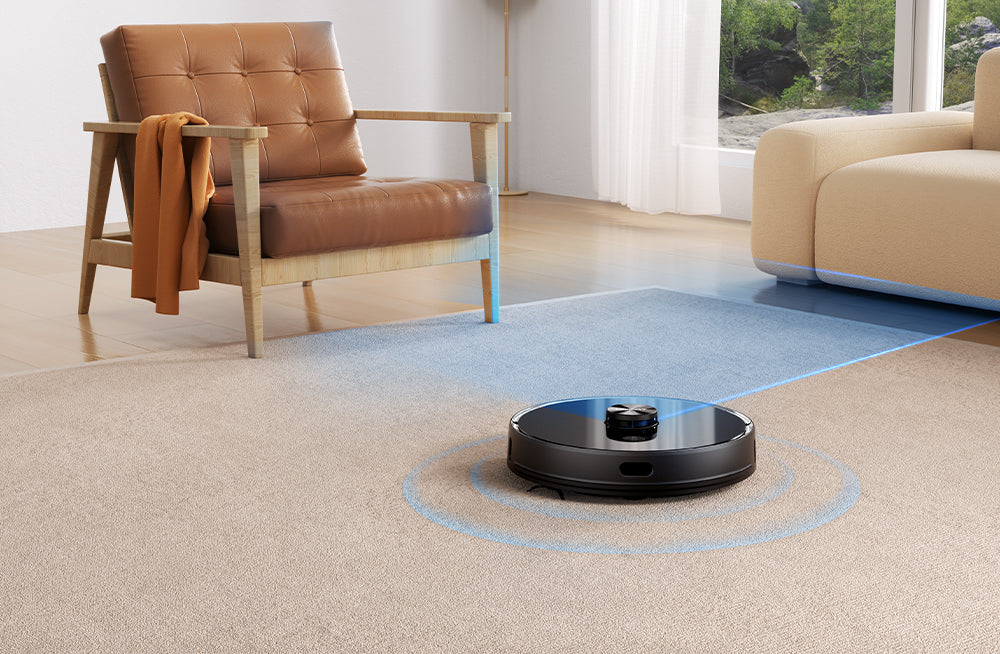 Laser head with Collision Sensor
Automatic retreat when encountering obstacles, easy carry low scenes